KURONURI launches "LIMOS"
Micro-paint "LIMOS" will be born with free remittance fee for the enxt geenration.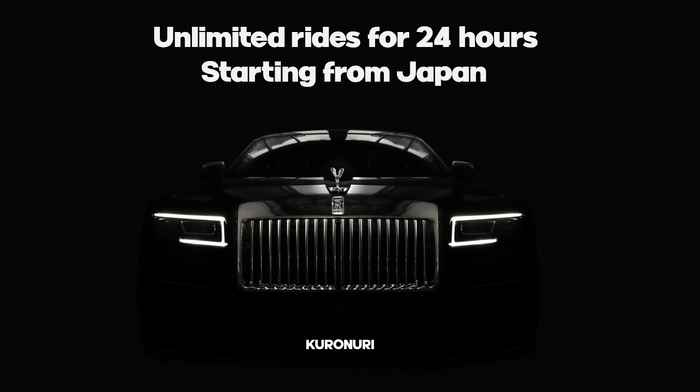 KURONURI PROJECT announced today to have launched "LIMOS" which is the private blockchain.




About KURONURI
KURONURI is the unlimited ride service by Rolls Royce at flat rate 24 hours, sticking to Japanese drivers.
It is planned to expand service at 500 cities in 70 countries.
In addition, the payment currency of the micropayment "LIMOS", which is a new economic theme and has no remittance fees, is aiming to spread to the world as an innovative payment tool.







Features of LIMOS
LIMOS consists of two tokens, the Ethereum chain and the private chain. There is no remittance fee between both parties for private chain tokens, and no remittance fee will be incurred even if you remit 0.01 yen. By aquiring the world's wealthy people, companies, and general users who are users of the 24-hour unlimited ride service by Rolls Royce area flat-rate (subscription) as our major service, we will improve compatibility with all services and plan to spread it to countries, regions, where low-value remittances are in high demand.

In addition, after the launch of MLIMOS, KURONURI Project is to be consisted of 3 tokens.

Comment from KURONURI Team
We conducted one-month free test run by Rolls Royce (Phantom) between Ginza and Roppongi in Tokyo, Japan with an excellent sccess.
KURONURI's driver's customer service, safe driving aspirations, and driving skills are at the highest level in the world, and we are convinced that it is a service that is world-class as well as Japan.
From now on, this service will be rolled out in Tokyo, Osaka, Nagoya, and Kyoto in 2022. We also plan to expand it to the world one by one.
In addition, with the expansion of this service, micropayment "LIMOS", which is an indispensable micropayment payment tool for the new economic metaverse market that will surely be realized and has no remittance fee, will surely spread to the world as an innovative payment tool.


KURONURI
Business Contents:Membership ride-share by Rolls Toyce, Providing payment
KURONURI WEB:https://kuronuri.com
LIMOS WEB:https://kuronuri.com/pro